The hydraulic system on the Corn Harvester is mainly composed of double gear oil pump, hydraulic oil tank assembly, mesh filter, oil return filter assembly, oil inlet filter, multiple manual directional valve, hydraulic valve block, steering gear , Header cylinders, CVT cylinders, crushed cylinders, grain bins, working clutch cylinders, steering cylinders.
When checking the oil level of the hydraulic tank, the harvester header should be lowered to the lowest position. If the hydraulic oil is insufficient, it shall be supplemented according to the hydraulic oil number specified in the random specification, and the use of different brands of hydraulic oil shall be prohibited.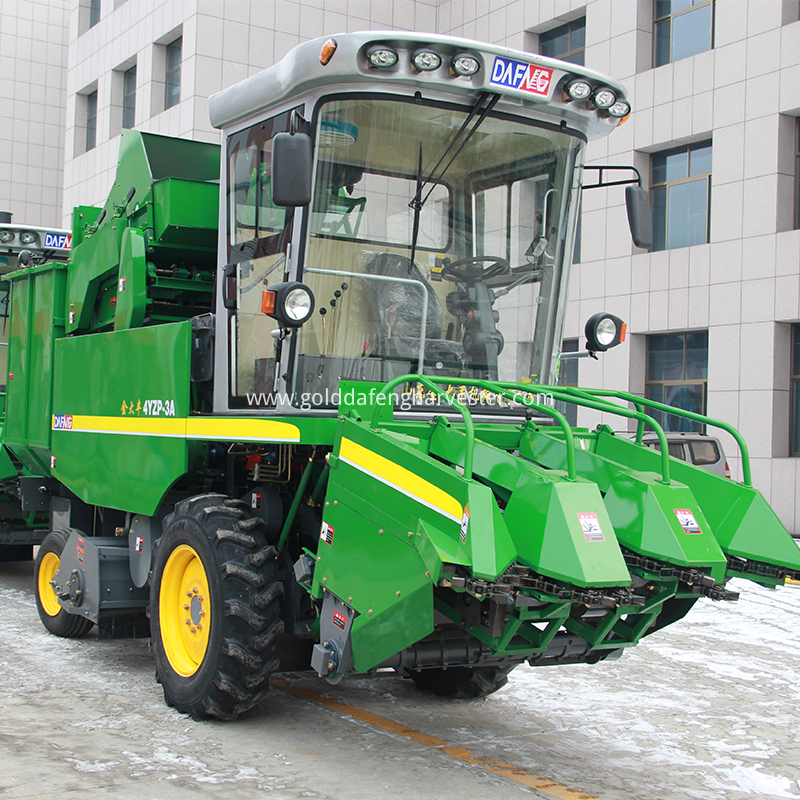 When the new corn harvester is working for 30 hours, a new hydraulic oil should be replaced, and the hydraulic oil should be changed every working year.
When adding hydraulic oil, clean the oil tank around the filling port. The refueling tool should be clean and reliable. Remove the filter and wash it clean. Fill the cleaned filter with new hydraulic oil.
Before the hydraulic oil is filled, solid impurities are prevented from mixing and must be precipitated. Do not allow different grades, water, sand, iron filings and other impurities mixed with hydraulic oil.

Selina Jiang

Shandong Gold Dafeng Machinery Co., Ltd.
Address: End of North Dayu Road, Yanzhou District, Jining, Shandong, China
Telephone: +86-537-3839001
Mobile Phone:+86-18463797828(whatsapp)
QQ: 841455072
E-mail: jiangmingpan@sddfjt.com