Gold dafeng 40HP 4WD agricultural Farm Tractor garden tractor
1.Famous brand diesel engine
2.Increase 30% efficience,Save 25% fuel
3.4 wheel drive, Shuttle shift 12F+12R, High Ground clearance.
4.Stable performance in Mountain Area with low maintenance rate.
5.Rear 3 point hitch, can equipped different farm implements easily.
6.PTO according international standard 540/1000.
7. Equipped Hydraulic steering and Shock absorption seat.
The power by shandong gold dafeng diesel engine, straight cold water, four-stroke engine, torque reserve;
Use 4 x (3 + 1) transmission (12 forward, four reverse), convenient operation, high work efficiency;
Double speed power output, speed is 540/1000 or 540/720, two sets of hydraulic output interface, can form a complete set of various agricultural machinery, adapt to many condition of operation;
Adopting full hydraulic steering, double-acting clutch, flexible operation of portable.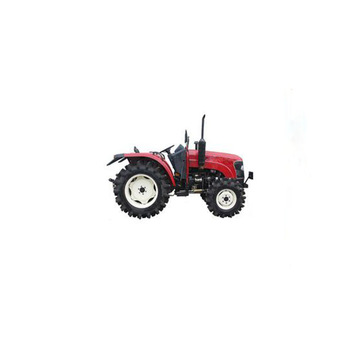 Self - propelled gear drive diesel consumption tractor 4wd high efficiency new style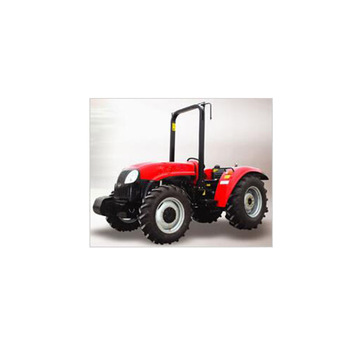 gear drive diesel consumption tractor Self - propelled 4wd high efficiency new style
Shan dong gold dafeng Co., Ltd., Engaged in machinery production, package, assembly and disassembly for import and export, Changhui have the completely autonomous management about import and export. Besides, freight forwarders and principal-agent import & export business is also included.
We focus on engineering machinery import & export and domestic trading, including Wheel loader, backhoe loader, forklift loader, mining loader, underground loader, mucking loader, Sand-excavating ship, dredger vessels, grader, Forklift, placer gold extraction equipment system of sand & sand washing equipment with related accessories. And we have a good relationship with main construction equipment manufactures of China, like XCMG, SANY, SEM, Liugong, SDLG, LOVOL, etc.
Environment friendly, our product is equipped with the diesel engine manufactured on the basis of British technology, characterized by big torgue, powerful overload capacity and low energy consumption. Besides, our product is quite popular with farmers by virture of the following features.
1. The (3+1)*4 compound gearbox is consisted of multiple gears, resulting in wide applications on various kinds of soils
2. The hydraulic steering system, independent oil-way, and multiple rotating speeds, can fully meet the requirement for different working conditions and farm implements.
3. Safe and reliable, our half-track tractor is provided with pedal-operated hydraulic brake and manually controlled braking system.
4. This agricultural half-track can be installed with oil separator for powerful lifting force. Moreover, the forced soil penetrating device is optional, as well.
5. The pneumatic brake system and the 1/2 /3 groups gydraulic output multiway valve are available according to the actual demand of the customer.
6. The heating system, air condition, and the audio system are selectable for cab of the agricultural vehicle. The comfortable driving will bring you high working efficiency.
7. The transfer box and rear track of the eco-friendly half track is interchangeable with that of series. So it can be used as a Wheeled Tractor.
Chinese highly cost-efficient in-line diesel engines with high fuel efficiency, low
maintenance cost, standard preheater and excellent cold start;
Center console with simple structure, high cost efficiency and easy maintenance;
8F+2R gearbox with easy operation and convenient maintenance;
Optional single/double-acting clutches for different needs and operation;
Farmland tires, turf tires, construction tires and many other tires to meet needs of different working conditions.
As a member of alibaba, we gain the support form Alibaba depends on the good quality and reputation, such as [Trade Assurance"
Trade Assurance is a free protection service for buyers.
The service is offered by participating suppliers, and is designed to protect your payment if your order is not shipped on time, or if the pre-shipment product quality (optional) does not match the terms agreed on your contract.
| | |
| --- | --- |
| Engine model | Gold dafeng , diesel engine, 4 cylinder,in-line, direct injection |
| Capacity of fuel tank(L) | 60 |
| Rated speed (r/min) | 2300 |
| Engine power (kw) | 40 |
| Lowest fuel consumption (g/kw·h) | ≤242 |
| | |
| --- | --- |
| Clutch | Dry,dual-stage type |
| PTO Speed(rpm) | 540/1000 |
| Gearshift | 8F+4R/8F+8R(optional)/16F+8R(optional) |
| | |
| --- | --- |
| steering | hydraulic |
| hydraulic outlet valve | 2-way(optional) |
| weight(KG) | 3700 |
| Dimension(with cabin) LxWxH mm | 3700x2250x2800 |
| Dimension(without cabin) LxWxH mm | 3700x2250x2100 |
| Wheel base(mm) | 2195 |
| Track base(mm) front wheel | 1610 |
| Track base(mm) rear wheel | 1620-2020(usual 1620) |
| The smallest clearance(mm) | 379 |
| Front tyre | 11.2-24 |
| Rear tyre | 16.9-34/18.4-30(optional) |
Type

4x2 2wd

Dimension

2890x1470x1900mm

Wheel base

1710mm

Front tread

1100,1200,1300mm

Rear tread

1150-1200, 1300-1500mm (adjustable)

Min. Ground clearance

320mm or 347.5mm

Turning radius

One side braking 2.6+-0.2

Noside braking 3.0+-0.2

Complete tractor weight

1040kg (structure weight)

1150kg (min operational weight)

Ballast weight

Front axle: 60kg

Rear axle: 140kg

Rated traction force

4.3kN

Rated power

18.4Kw

Gears

8F+2R/16F=4R

Theoretic speed(km/h)

Working gears

Forward F

1.84, 2.79, 4.39, 6.05, 8.49,12.94, 20.30, 27.98

Rear

2.42, 11.18

Creeper

Froward

0.39, 0.6, 0.94, 1.3, 1.83, 2.78, 4.37, 6.02

rear

0.52, 2.4