The main parts of the whole machine is made of pure imported materials and processed with advanced heat treatment technology to guarantee the firmness and wear-resisting.
Unique grid structure can reduce the fuel consumption and power, to the maximum turning effect and broken soil ratio
The small plough is easy to disassemble and adjust which can be better used in wheat stubble fields.
Traction line adjustment of the plow and first furrow width adjusting device can achieve the working effect of the smooth and low energy consumption of the reversible plow. The central adjusting rod is easy to operate when adjusting the width of the plow, and can be quickly adjusted to the ideal state.
While working, the depth roller can be kept consistent with the depth of the work, and can be used as a walking wheel during the transportation. (Optional)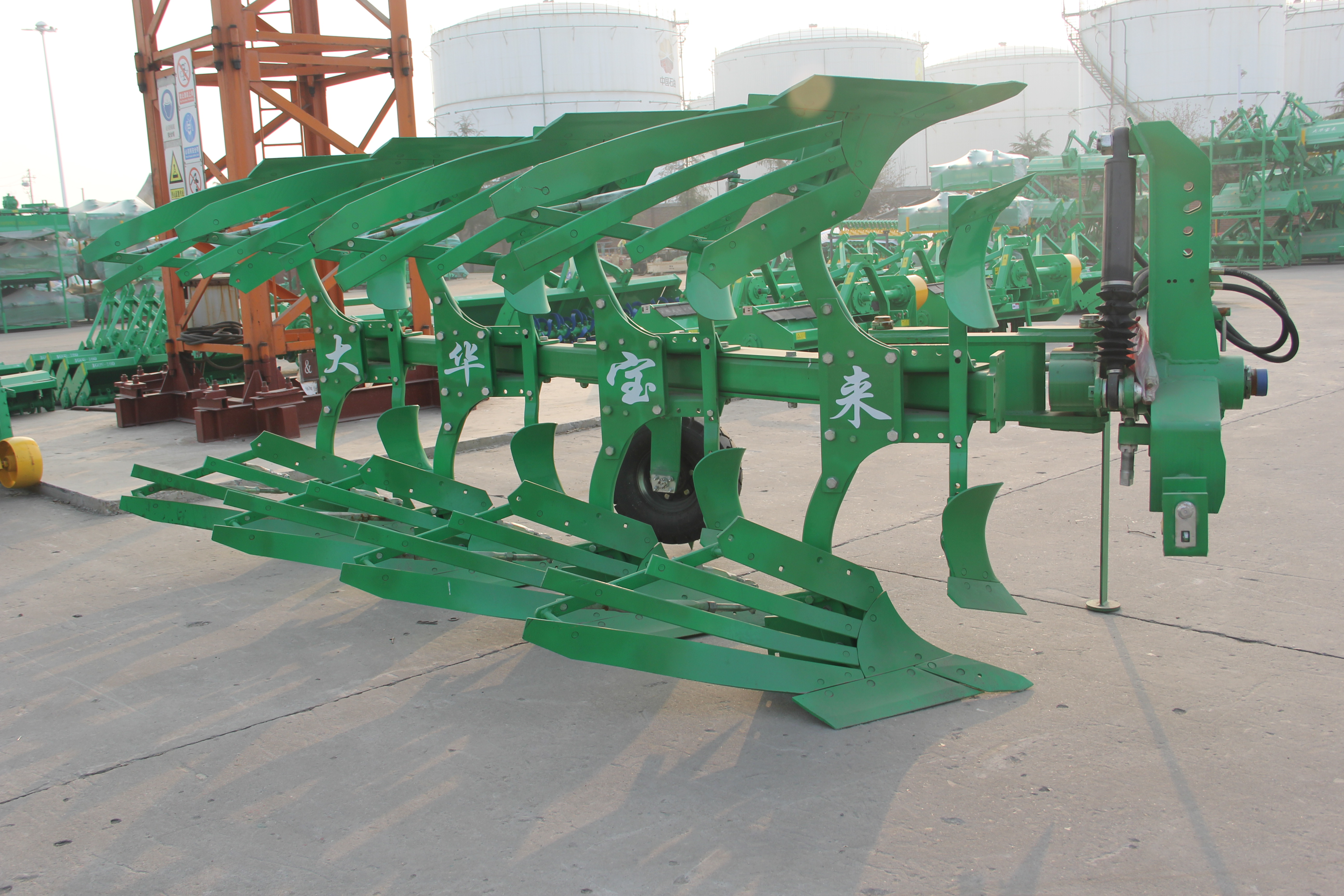 Product name
Hydraulic Reversible Plow
Product model
1LFT-450
1LFT-550
Dimension(mm)
4300*1700*1800
5360*2000*1800
Structure mass(kg)
1430
2000
Auxiliary power
118-154
154-206
Operationg width(cm)
140-180(adjustable)
175-225(adjustable)
Number of plough bodies(Units)
4*2
(4+1)*2
Operationg width of plough body(cm)
500
Operating tillage depth(cm)
18-35
Longitudinal spacing of plough body(cm)
100
Operationg speed(km/h)
6--10
Production efficiency(Mu/h)
13-27
16-34
Products meet the implementation of the standard GB/T14225-2008 Moldboard Plough
Production efficiency is calculated according to the therory data of the operating speed 6-10km/h